The Harleq Sofa Collection
HARLEQ CUSHIONS
A classic revisited. Our Harleq Chesterfield Sofa comes with a cushion seat available in both avion blue or antique red version for a completely different living room.
HARLEQ SHELL - NEW !
We have designed for the 2019 Collection this completely different modern sofa made with bespoke italian leathers just for our brand Harleq, footstool extension available.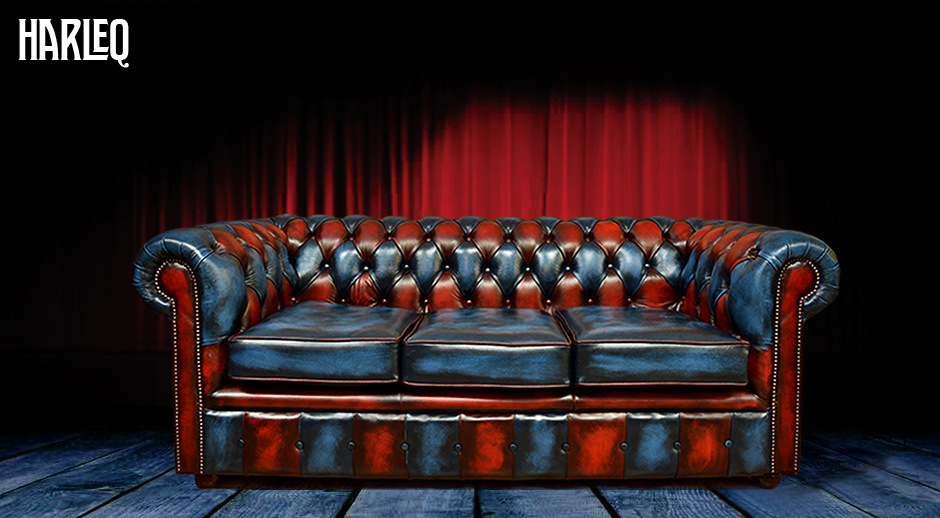 HARLEQ DEVIL BLUE
Our New Harleq Devil Blue Chesterfield Sofa, Double Antique Red and Blue Leathers Hand-Sewn and Coloured, Handsome Luxurious!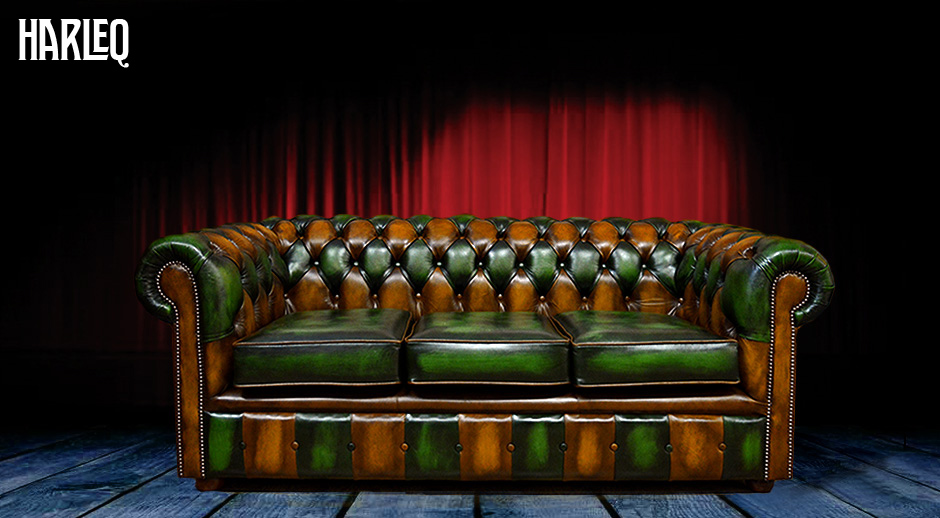 HARLEQ ORGANIC
Harleq ``Organic`` Model has the Shades and Colours of Nature, Both Antique Brown and Classic English Green, Traditional and Modern Together Again.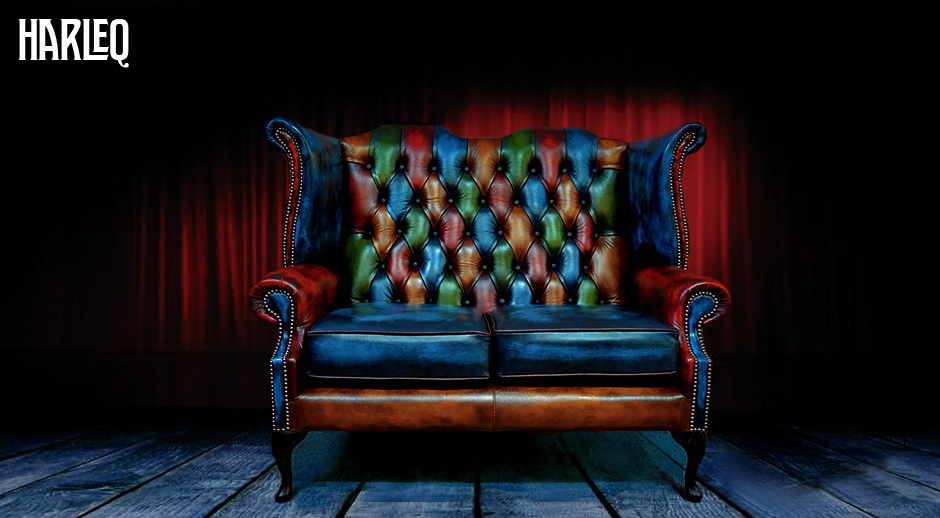 HARLEQ QUEEN ANNE
The HarleQueen Anne Patchwork Chesterfield Sofa with its high back full of buttons decorates every wall, and if you want the top, match it with the Queen Anne Chair.
HARLEQ BUTTONS
If you love our colours and buttons have a look to Harlequin Chesterfield Patchwork Button Seat. unique in style, decorates your space like no one else.
HARLEQ BYRON
This Byron Patchwork Chesterfield sofa is designed for small space rooms, with a high back and a deep buttoned seat appears both elegant and fancy.
HARLEQ RED VEGGIE
The Newest Harleq Red Veggie Chesterfield Sofa, A classy combination of Antique Red and Green Patchwork Leathers, Handsome Luxurious!
HARLEQ DEVIL BLACK
Our New Harleq Devil Black Chesterfield Sofa, Double Red and Distressed Black Leathers Hand-Sewn together, Handsome Luxurious!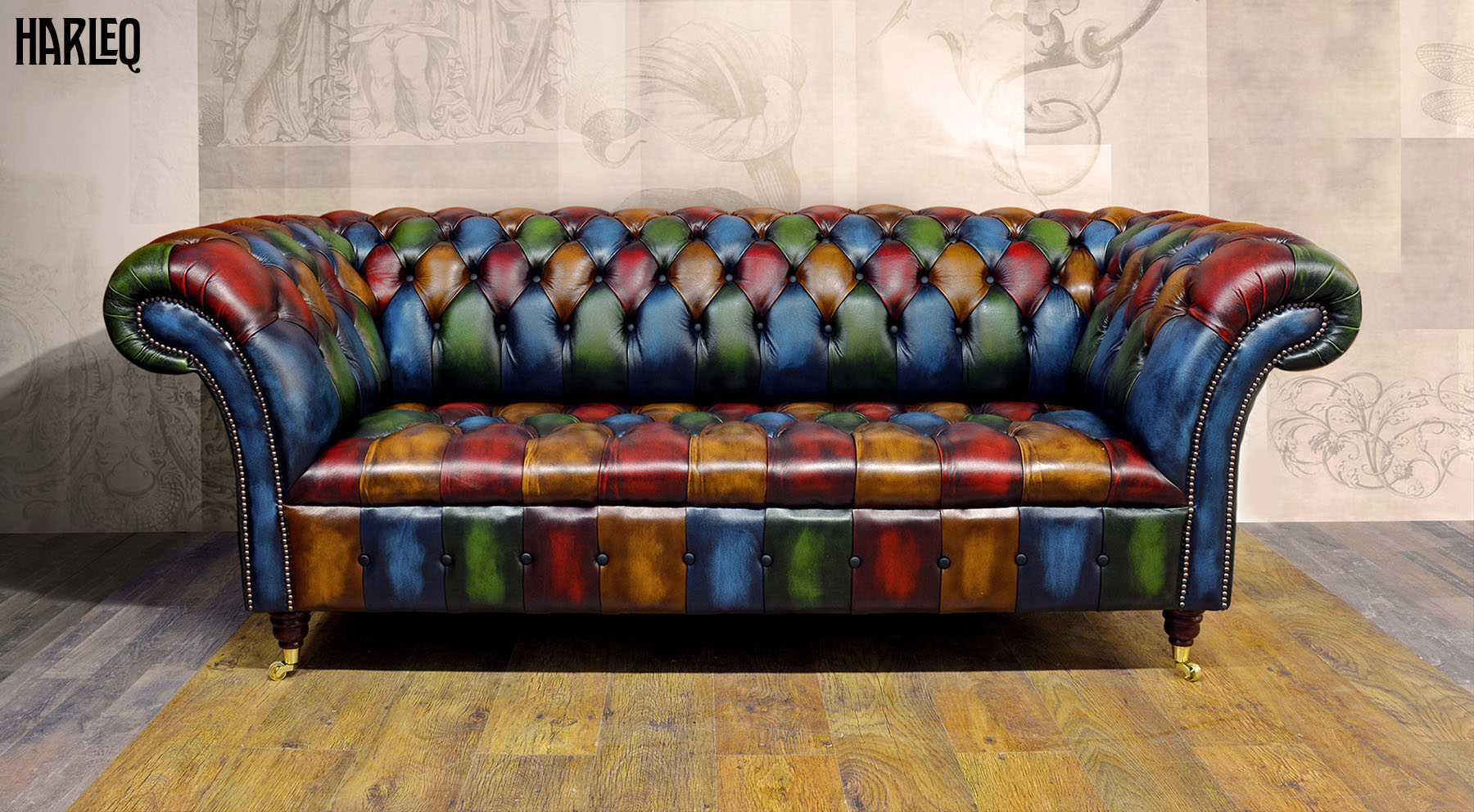 HARLEQ BUCKINGHAM
The Harleq Buckingham is a grand imponent Chesterfield Sofa, with arch arms embellished by individually inserted studs, a masterpiece in every linving room !
About company
Unique Design, Multicoloured Vintage Leathers, Handsome Luxury Details and Buttons. Totally HandMade in Italy & England.
Copyright © 2020 - Harleq Srls P.IVA/VAT 13927431000 Unique Patented Design, All Rights Reserved.